With about a million DIY projects floating around the internet (most of them ending up either as disasters or exercises in futility), we thought we'd ask the DIY experts at Studio 614 what they thought was a Do-It-Yourself project that was easy, awesome, and could add to any of your home's fall decorations.
Easy Does It
It seems like the biggest issue with most DIY projects is that people end up going for an overly ambitious project, like one of these. Rather than go crazy, shoot for something attainable that you can knock out of the park.
Studio 614's Most Popular DIY
When it comes to something anyone can do, there's nothing better than wood pallet painting. That's why it's Studio 614's most popular DIY project. You've probably seen it done with all different kinds of sizes and with all sorts of designs. When it comes to fall decoration, we're not sure that there's anything that can beat the rustic look, handmade feel, and low cost of a well designed pallet painting.
Not Your Average Pallet
Usually, someone will try to put together a pallet canvas from old wood that's experienced water damage, some sort of rotting, or one that even be hiding some insects! Not something you want to bring into your home. To avoid that issue, people end up in the middle of another one: buying straight from Lowe's or a different department store. These pallets will, without a doubt, be treated with harsh chemicals and lack the character that a nicer wood offers. For more on this, check out Organic Authority's article, "Is Your Repurposed Wood Pallet Toxic?"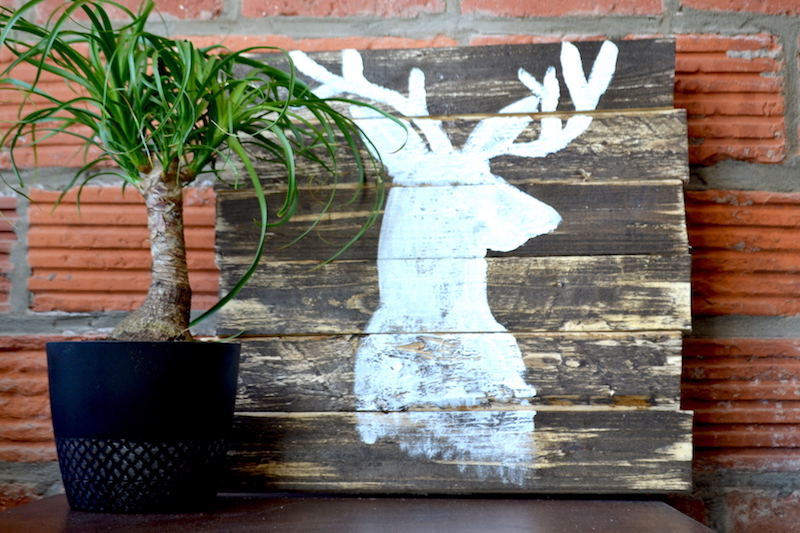 At Studio 614, both of these problems are avoided. Each pallet is custom cut and stained by a local family. The results speak for themselves: safer pallets that have their own personalities. Just take a look at the pictures for proof.
Designs Galore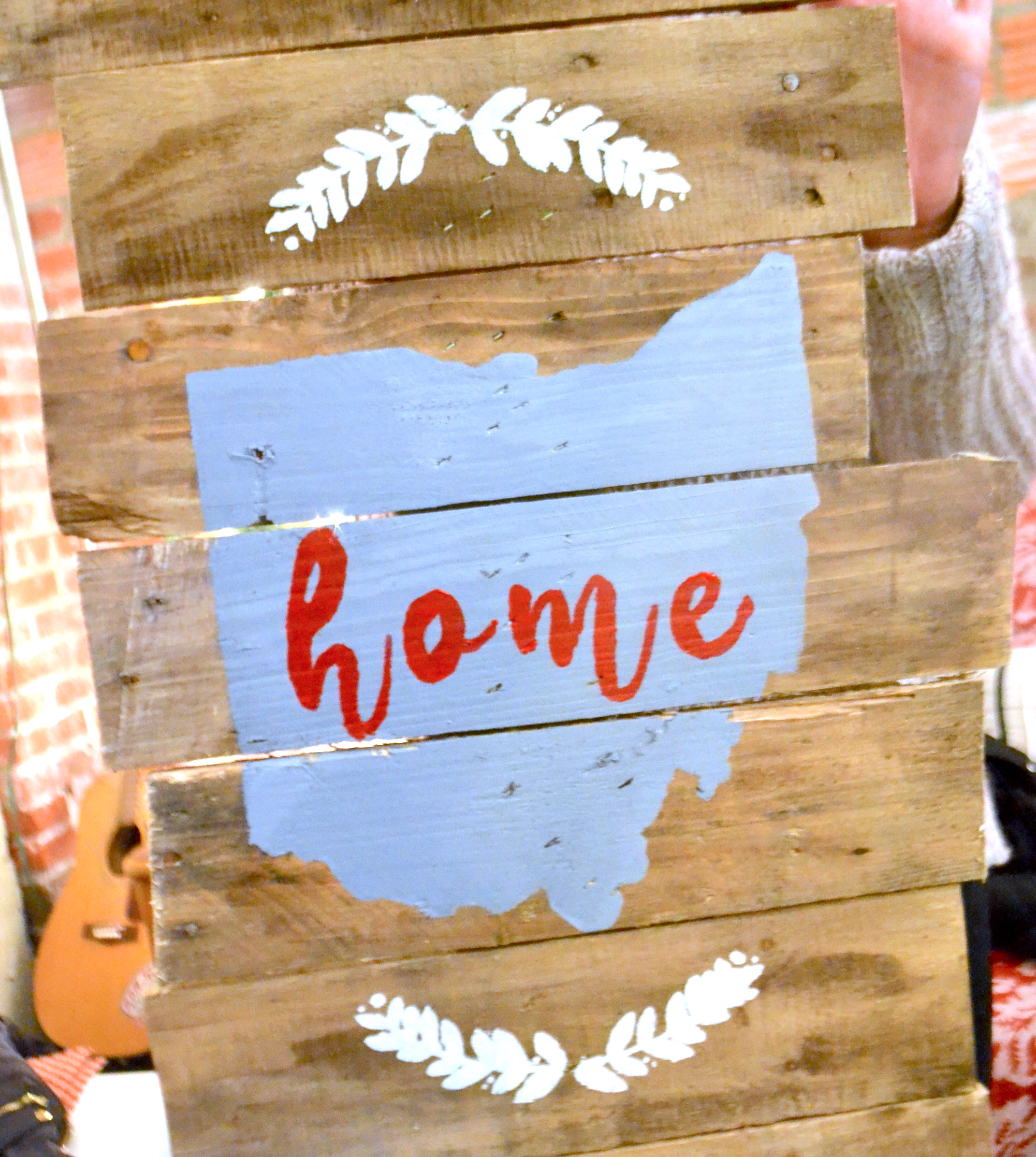 In their classes, Studio 614 offers dozens of stencils for their students to paint. Whether you want to paint a famous quote or The Ohio Stadium, Studio 614 has something to offer you. If you're thinking about something for your house or apartment, how about a pallet with your address?
Book Today
Want to create your own rustic pallet painting? Check out all of Studio 614's featured DIY workshop! We know that there's something here for everyone. The Pallet Painting class is $55 a person and includes the cost of the pallet. Whether it's date night or a fundraiser for work, put Studio 614 on your list.
---